A little bit of kindness
Tuesday, 19 Apr 2005

:-:
Over the last week, the Young Center for Anabaptist and Pietist Studies has graciously allowed me cubicle space to conduct my writing and research. Wenger Hall, the humanities building where I usually work, is rather dusty. Furthermore, the tables and chairs are not well suited for someone with high risk for RSI-related pain.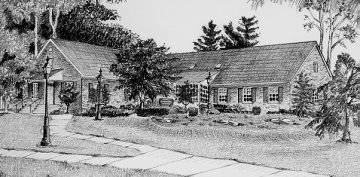 The cubicle here is clean, the chair is the proper height. The sunlight shines in one side, and I have all the desk space I need. There is plenty of open space, and I have room to pace along the wooden floorboards, and look out over the balcony railing onto a gallery of quilts, scythes, plows, and other traditionally-rural artifacts going back through the centuries.
So many people at this college are incredibly kind to me. Opportunities like this are what make me so successful.
Thank you, everyone, for all your kindness.