Mourning
Tuesday, 28 Dec 2004 :-:

["Permalink"]
(Update, Friday -- Over 117,000)
Update, 11am: The count is now 44,000.
The count is up: 30,000 dead in East Asia.
Thirty thousand lives, swept away and gone forever.
UNiCEF says a third were children.
If everyone in my college was killed -- they would die fifteen times to equal this loss of life. Everyone in Elizabethtown proper would have to die three times to come close to the sheer number of this tragedy.
** * **
My first memory is this -- laying in bed, face to the sky, eyes open in the night. I was counting, trying to bring my mind upward, opening the wings of the psyche to soar in a world of math.
I counted upward.... 89...90...91...92...93...94...95...96...97...98..99..100!
When I reached that august sum, I leaped from bed, rushed to the next room, and told my mother. She was agreeable and encouraging, bless her soul -- she probably had to restrain frustration at losing rest.
Some time later -- I do not know when -- I repeated the feat, counting to a thousand. It was one of the most monumental times of my life. That night was the night I realized the potential of the human mind.
** * **
It would take me hours to count to 30,000. And yet how many are willing to do as much as put a thought to each individual life?
** * **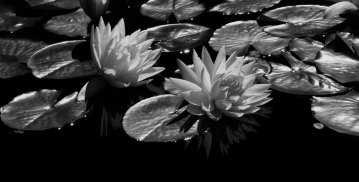 Their bodies line the beaches or twist motionless, snared on the few trees that remain. May God be with the families -- for those whose families lived. May God be with the living, and may they someday see the blessing of the life which is more powerful than death.
But me? I will mourn today.