Going for Sober
Thursday, 10 Jun 2004

:-:
When I turned 21 back in April, Ryan Mcgee and I went drinking.

The baristas were very nice. When Ryan leaked the news of my 21st birthday, they pulled out the special, chocolate-flavored whipped cream and sunk a candle down the middle. It stayed so they lit the candle with the butane torch --they also use the torch directly on cheeskake to carmelize the sugar. (Yi!)
Ryan ordered a very large iced mocha. We sat down at the table with the chess set.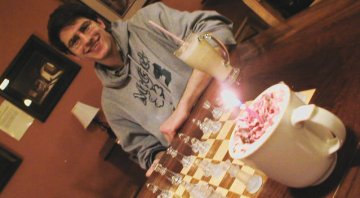 Then suddenly, to my surprise, the baristas (and the owners) (and the little children milling around) all sang happy birthday to me. When they faltered at the name, Ryan yelled out "Nathan!"
Then they tried to take a photograph of us together. It was a little blurry.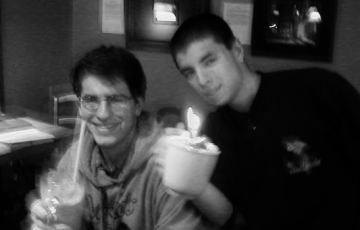 After we studied for a while -- finals were approaching, a couple hundred pages of writing loomed ahead of me -- Ryan thoroughly trounced me in Chess.
I think the Hot Chocolate was getting to my head.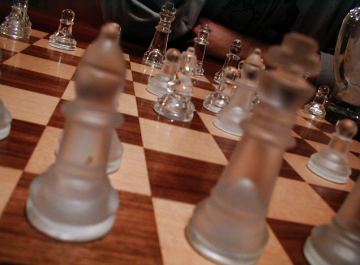 ** * **
Today, I tried a new dentist. I confidently strode in, knowing that with 21 years of no cavities, my dentist's pride teeth would be fine. In and out, I thought.
Sigh.
One year of hot chocolate, gallons of late night tea, and stress-relief gum chewing has given me 16 cavities that weren't there last year.
So much for gum. So much for hot chocolate.
Sigh.
** * **
On the bright side, it forces me to purge myself of a few of the bad-habit tics that I've relied on to help me focus. Can I continue to function at a high level and try to go cold turkey? I hope so.