Shoes and England
Sunday, 1 Aug 2004

:-:
When I was young, maybe eleven or twelve years old, I asked my grandmother for a pair of shoes.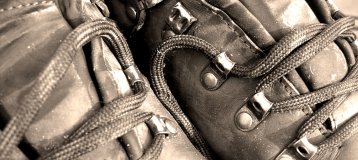 Last night, Dad did something unusual. He spoke of his childhood in Guatemala.
My grandmother refused to buy me shoes. Instead, she said, "Son, remember this: You were born poor. You will always be poor, and you will die poor. Never forget this."
My father never forgot her words. But he never chose to believe them.
** * **
This Fall, I will be wearing a robe at my college's convocation procession. There, the college will honor my academic achievement. Before the ceremony, my mom and dad will join me at a luncheon. I know my dad will be bursting with pleasure.
For me, college is a miracle. Every breath I take is an infinite blessing (pdf). As long as I can remember, my father has been telling me the opposite advice of his grandmother's. He has told me to reach my full potential.
My father has dedicated his working life to enabling my brother and I to reach our full potential. I have no adequate means to thank him.
** * **
My dad finally got his first pair of shoes from a landfill at the age of 16.
** * **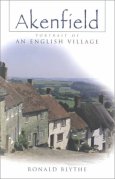 Dad is a voracious reader. Even though English is his second language, he reads more than most people I know -- including intelligent college acquaintances. The other day, I gave him a copy of Akenfield: Portrait of an English Village. The book, the best I have read all year, consists of interviews with aging peasantry in an English village.
Usually, we think of History as the doings of the great. When we think of England or Europe before the 20th century wars, we think of nobles and parliaments and cities. True, history was happening in the cities, but real life goes on in the poverty-stricken rural areas as well.
It's difficult to read, my Dad says, because the experiences of impoverished British farmers remind him of his childhood and early manhood in third-world Guatemala.
** * **
What must it be like to have no hope?