The UI Of Mirrors
Friday, 30 Jul 2004

:-:
Thursday, my rearview mirror fell off.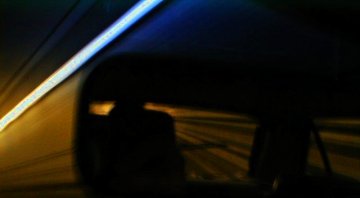 Driving with no rearview mirror is weird. The mirror is such a big part of the driving UI that it has blended into my assumptions of reality. I feel disoriented --like the world has twisted apart-- when I see only what is ahead.
** * **
The tools we build impact our psyche in ways we do not realize. This is why UI design is very important. The progress of software design is not just about selling or doing -- it's about the basic nature of human thought in the computer age.
Fascinating, exciting, and yes: very frightening.