Two Images of Springtime
Thursday, 6 May 2004

:-:
No. The stress is not over, but who can argue with life? After all, how can I feel down or discouraged while immersed in the most beautiful surroundings?
At dusk, we can find a beauty in the drizzle...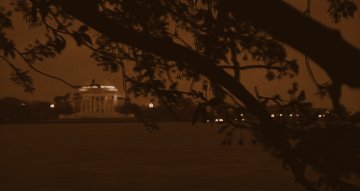 And in the daytime, on our way to class, we see the beauty of the brilliant sunlight in the grass, in the trees, radiating from the warm concrete, and blindingly reflected in the railings we use to steady our gait.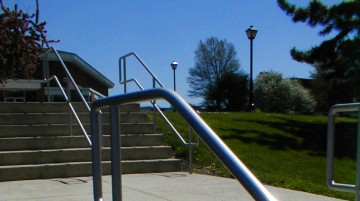 God is good to us.