Window
Thursday, 1 Sep 2005

:-:
Night from a railroad car window
Is a great, dark, soft thing

Broken across with slashes of light
--Carl Sandburg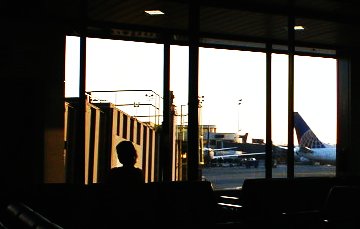 We're off! I'm blogging this from the Newark International Airport. The flight leaves in an hour.
(the next day....)
I'm here. The airplane worked. Internet is spotty, so updates will probably also be spotty.
The minimalist travelogue, "European Transclusion," can now be found on this website.