A Fridge Poem
Thursday, 10 Mar 2005

:-:
I wrote a fridge poem a few months ago.
I wrote another one today. Here it is: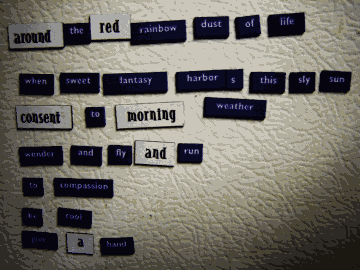 Around the red rainbow dust of life,
when sweet fantasy harbors this sly sun,
consent to morning weather.
wonder and fly and run
to compassion.
give a hand.