Locked away
Thursday, 16 Sep 2004

:-: [soundtrack]
If you haven't seen much of me this week, there's a reason. I'm putting the final touches on my paper for the WWW@10 conference. The research for my presentation was so intense, I went to prison for it.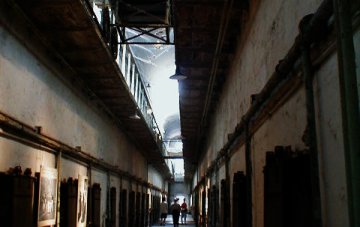 And now I'm chained to my desk, finishing things up.
** * **
The soundtrack is Ehren Stark's Basement Corridors, from one of my favorite Magnatune albums, The Depths of a Year. But after listening to Ehren, relax to Paul Avgerinos's Sky of Grace.