The Bag People
Saturday, 27 Mar 2004

:-:
Do you ever wonder why people dream, set goals, and live such miserable lives in the hope of finding a life they may never see? We are just bag people, transients, watching the grand carrying-ons of the universe as we hold onto our ever-petty collection of select posessions. And yet we ourselves are just bags of fluids, bones, and tissue.
Bags of silly-putty tubing -- a machine of infinite complexity, yet so fragile.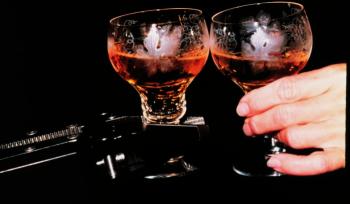 Photo Credit: NOAA
Sometimes, I can feel the colored liquids -- a rainbow of foul-smelling blessings that never see light, not until the end of the tunnel -- move inside me. I open my hand, the tendons operating smoothly on the levers of my jointed fingers. Ball joints turn, lymph nodes send out their white armies, gall-bladder, liver, glands great and small, the capilaries, carbon and glucose and water are all tireless as they live, die, synchronize, and finally synthesize into the music of a living soul.
I put one foot in front of the next, and electric impulses shoot through my body. I can feel them. I am nervous, I am grinning, laughing, crying, fleeing. I have a headache and I know that my brain is just a sticky blob of cholesterol inside a calciate chamber.
Why do we dream, most marvelous of this world's automatons?